Today's post would be rather special compared to most of my past articles. Instead of me writing my usual post – I will leave you with podcast episodes from Her Duit where you can listen to, featuring yours truly.
I was fortunate enough to be invited by Michelle to her podcast episode where we chatted on various personal finance topics including some of my personal stories and Ringgit Freedom's origins and plans moving forward.
But before we jump into our episodes, let us first have a quick introduction of Michelle and Her Duit podcast.
Her Duit by Michelle Chin
Michelle started Her Duit to help more women to learn and take charge of their personal finance through raw, honest, relatable stories from each other through her podcast episodes Her Duit Stories where she interviews everyday Malaysian women on how they have been navigating the skewed landscape of money; as well as personal finance experts who know how to speak to women the way they want to be heard.
In Her Duit's podcast introduction, Michelle shared in depth on why she decided to start her podcast journey and why this topic is so personal to her – do check it out below!
Gracie's Her Duit Stories
Being my usual introverted self – when Michelle first reached out and invited me to join her in one of the podcast episodes, I was both excited to share but also nervous at the same time – worrying that I may not be able to hold a conversation well.
Turns out that I was overthinking – as the whole podcast indeed feels just like a long casual coffee chat! Without further ado let's jump straight into the two podcast episodes where myself and Michelle chatted on various personal finance topics.
Part 1: Beginners Guide to Stock Investing Abroad
In the first episode – Michelle and myself chats on various topics related to investing overseas from our rationale of international diversification, how to start investing overseas, watch-out areas on brokerage selection, to some of the common misconception when it comes to investing abroad.
Take a listen below!
* thanks Michelle for the podcast intro & timestamp below!
03:07: Gracie answers 5 quick-fire questions
08:56: Why should you explore investing outside of Malaysia?
10:48: MUST LISTEN if you are actively contributing to EPF
12:22: How should people start investing outside of Malaysia? What to do?
16:16: How did Gracie decide on her brokerage for her international stocks?
20:43: Gracie's investment philosophies for investing abroad
24:51: Common misconceptions about investing abroad
26:58: Gracie's valuable lessons investing abroad
All over social media and the news, we see headlines of companies outside Malaysia increase, from Gamestop to Tesla to Alibaba to Zoom.
Have you wondered how on Earth do you get to buy stocks from these companies? Investing in companies outside of Malaysia is not that straightforward (a few caveats aside, like investing in ETFs through robo-advisors).
First, we need to register for a brokerage account and go through their verification process, which can take weeks to months. Beyond that, we probably need to have a good amount of capital before even considering buying individual US stocks.
Then, you have to figure out how on Earth do you most affordably convert your hard-earned Ringgit into currencies like USD or SGD, and not lose too much money before finally being able to buy your coveted Apple stock.
Today's episode breaks down these complicated steps into simple ones, with Gracie, the founder behind RinggitFreedom.com. I invited Gracie over to share her journey towards finding the right brokerage for her, after her very extensive research into brokerage accounts abroad that are available to Malaysians.
Part 2: Coping with Expectations, Jealousy, and Depression Around Money
In the second episode – I shared with Michelle some of my personal stories on how I got started into the habits of personal finance; having money conversations with close ones; managing depressions and knowing when to seek help; and Ringgit Freedom's origins and plans moving forward.
For those sitting on the fence, we also chatted about how one can go about getting started to take charge of their journey towards financial freedom.
Take a listen below!
* thanks Michelle for the podcast intro & timestamp below!
01:43: How did Gracie start her personal finance journey?

 

04:02: How did Gracie start investing?

 

09:46: The calm before the storm: expectations & depression

 

15:30: Will Gracie have changed anything to change her destiny?

 

17:27: What Gracie will change about buying a property

 

18:01: Handling a fight with a friend over money conversations

 

21:25: What would she tell her friends to help them with their money journey?

 

24:37: The origins of Ringgit Freedom

 

26:23: Why did Gracie choose to hide her identity?

 

28:28: Gracie's definition of financial independence

 

31:14: Gracie's financial goals for 2021 and beyond

 

34:15: Ringgit Freedom: what's coming up next?

 

35:15: Final words of wisdom from Gracie
In this episode with Gracie, we talk about her money journey extensively. 
From how she had to metaphorically bang into walls as part of her learning journey in personal finance, having to buy a house to meet her mom's expectations and dreams, climbing out of spiralling depression and taking charge of her life again and her aspirations for herself financially. 
If you are looking to be inspired by Gracie's wisdom, her experiences and her learning, wait no more!
Throughout the podcast, some of my previous articles were mentioned and I'll link them here so that it will be easier for your further reading if haven't already!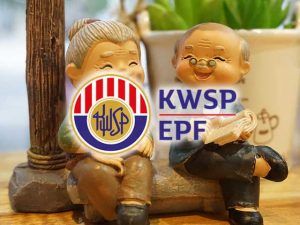 Year 2020 hasn't been exactly all bright and blooming forMalaysians,...
Read More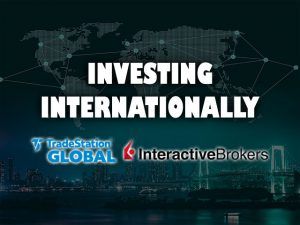 If you have read my previous post – I haveInvesting...
Read More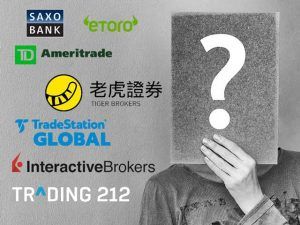 Choosing the right International Brokerage is important in providing me...
Read More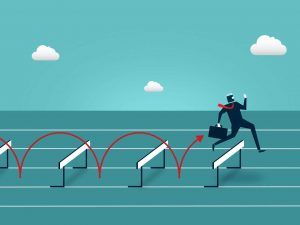 At some point in life, many of us dreamt ofGetting...
Read More
I hope you have enjoyed our episodes of podcast – it have really been an honour to be able to share to more audiences on my personal journey as well as vulnerabilities to more audiences and together we will be stronger onto our financial journey!
Let me know in the comments on your thoughts on these episodes and whether if you'd like more of these in the future!
If you haven't already, be sure to follow me on my Instagram, Facebook and YouTube for latest updates!
And of course, not to forget to follow Michelle's Instagram, Facebook and Spotify for more of Her Duit episodes!
Until next time!
Cheers,
Gracie